Installation Procedures #
Download the TM Plug & Play Software Package

compression files

on the official website
Rename the USB storage device "TMROBOT". Make sure the drive format is NTFS.
Place the zipped component files in the USB with the folder directory TMROBOT:\TM_Export\TMComponent\ComponentObject\component_zipped_file
Insert the USB storage device to the robot controller.
 The import process can refer to the article.
Assigning Gripper Button by using Customized Component #
Step #1: From the TMflow homepage, click the icon
and select the Setting icon.
Step #2: Click on Gripper Button
.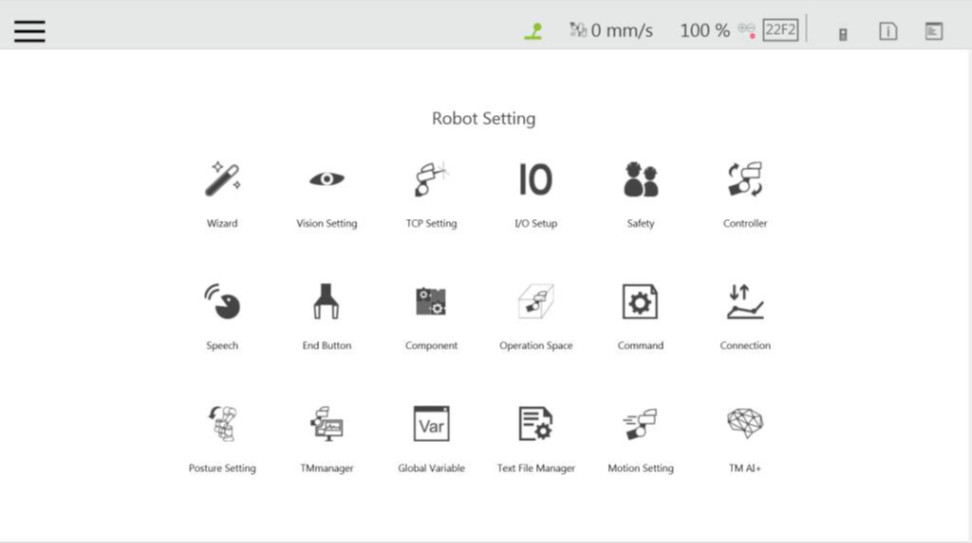 Step #3: In the GripperButtonwindow, tick the Using Customized Component radio button and select the Component you want to assign to either one of the Gripper actions (Grip / Release).
Step #4: In the pop-up window, select or change the Component you wish to assign to the Gripper action/button and click OK.