Step #1: Configure the driver after plugging in all the EtherNet/IP devices. Users need to use an additional software – RSLinx Classic – which is also including in Studio 5000 Logix Designer.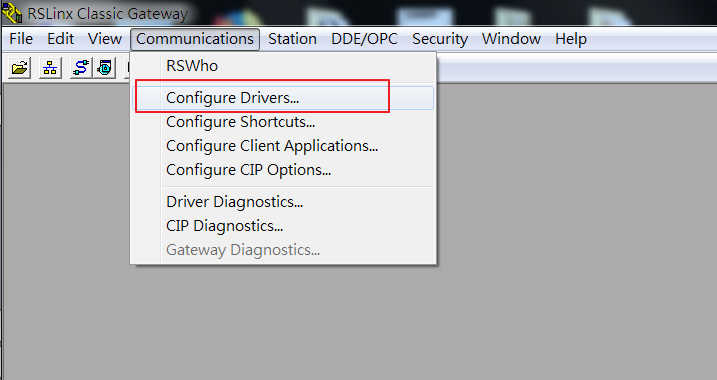 Step #2: Select 'Driver Types' and click 'Add New'. Create a name for the driver.
Step #3: Check All IP addresses of different hardware.
Step #4: Click 'Communication' –> 'RSWho' to search for existing drivers. Click the driver and all devices will show on the right-side panel.
Step #5: After configuring, users will get the IP address of those EtherNet/IP devices. Later, users need to use the address in Studio 5000 Logix Designer, setting IP address can be found here.