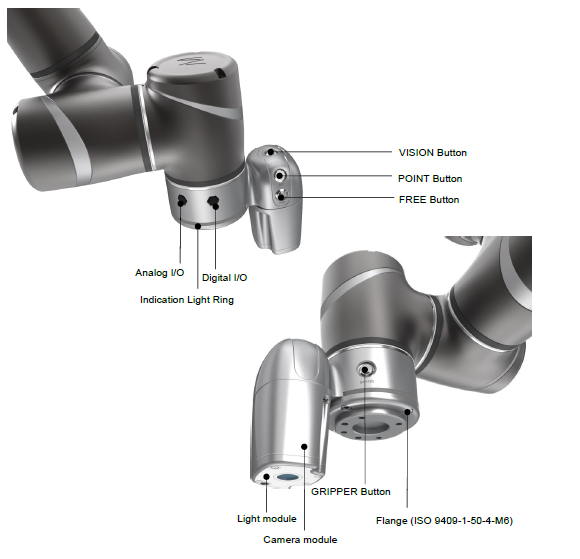 The TM5/12/14 uses 4*M6 threaded holes on the end flange and 4*M6 screws for mounting tools. The strength of the M6 screw should be 8.8 or above, and the tightening torque of 9 Nm is recommended. If your application requires higher precision, you can use two positioning pins with a diameter of 6 mm for a more secure mounting.
DANGER:
1. Tools must be properly tightened when using this product. Improper tightening may cause the tool or part to fall out, or even cause personal injury and death.
2. Securing tools with screws longer than 8mm at the end of the flange may result in short circuits or irreparable damages at the bottom of the flange leading to the replacement of the relevant parts.