Step #1: Dragging a 'Listen Node'
from the left panel.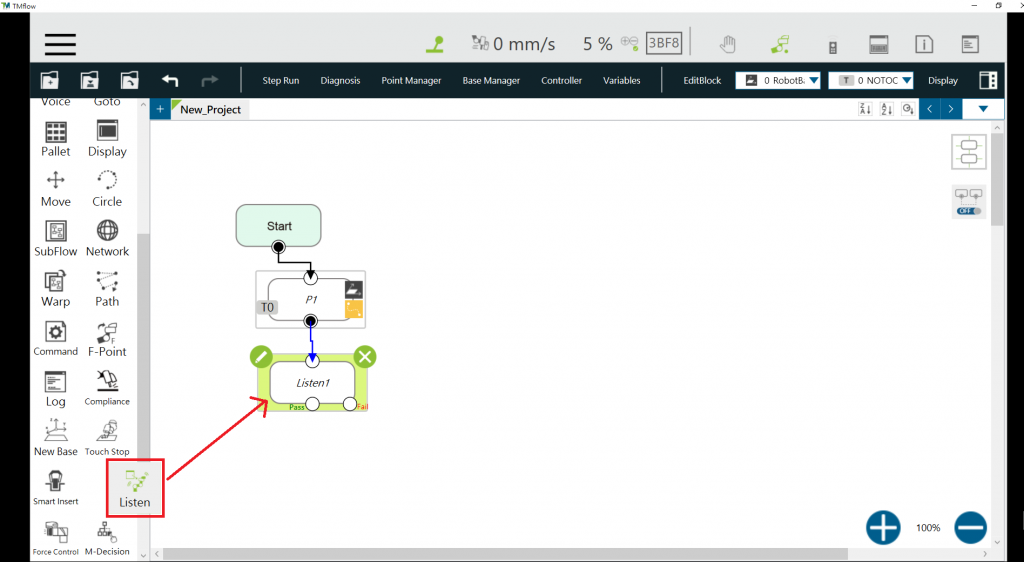 Step #2: Click on the edit button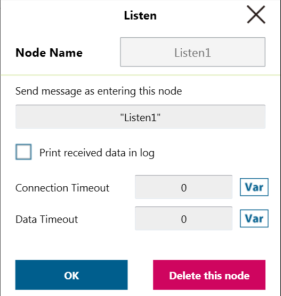 Step #3: Setting the parameters (explanations), and click 'OK'.
Step #4: Press Play/Plause button on the robot stick to execute the project.
TMflow is now listening to any commands from an external device that connected to the Listen port.