TM Robot

Stand-Alone Cobot Solution
Smart
Built-in Vision System
TM Robot is equipped with a built-in vision system, which integrates into both the hardware and software perfectly, comparing to the add-on vision for robotics that are more time consuming and costly to implement.

Simple
Painless Programming
Manage the functions and programming of your TM Robots using the TMflow — an innovative, flow-based editing software that allows you to program with simple click-and-drag motions. With TMflow, you can create your own cobot projects without any coding experience or programming background.
Ensure the safety of your workers and any human who gets too close to or interacts with the TM Robot. These cobots stop immediately when they collide with any object, preventing further injury to both human and machine.
TM ROBOT SERIES

We offer three series of cobot solutions — regular payload, medium-heavy payload, and mobile. These series represent various sizes and payload capacities to match specific tasks and requirements. Each stand-alone cobot solution includes a robot arm, equipped with TMvision and TMflow. We also provide task-compatible end effectors and peripherals (TM Plug&Play) that work together seamlessly. Our TM Robot mobile series can also be easily integrated with an automated-guided vehicle for applications that require mobility to switch between multiple workstations.
Choose the TM Robot that can best provide for your needs.
What is the difference between TM Robot and traditional robot?

TM Robot is a high-performance production tool that is highly compatible and flexible to man and machine collaboration. Compared to traditional industrial robots that require more manpower to maintain the rigorous workplace environment, our friendly TM Robot can safely do the work without such hassle. It demonstrates how companies can harness technology to work faster and better, and they don't need to have millions in capital or a massive production to justify the investment. Cobots technology has gone through so many developments, they are now accessible and affordable to smaller business enterprises.
In an era that is trending towards quality over quantity, machines that can provide both can give you a competitive advantage. Go beyond traditional and choose collaborative robots. The TM robot will be your best option to help achieve a smart factory.
TMvision
Robot vision or the ability to "see" and interpret visual data into command prompts is one of the features that makes collaborative robots superior to traditional industrial robotics. TM Vision is a built-in, vision system that provides the user with friendly programming functions such as vision recognition, positioning, image enhancement, barcode identification, and so on.
Item detection module

Supports shape-based and image-based pattern matching

Image enhancement module
Supports contract enhancement, image smoothing, morphology, and color plane extraction Barcode identification module.
Barcode identification module

TMvision also supports 1-Dashboard, QR code and 2-D DataMatrix decoding, making TM Robots ideal for labor-intensive warehousing and sorting functions.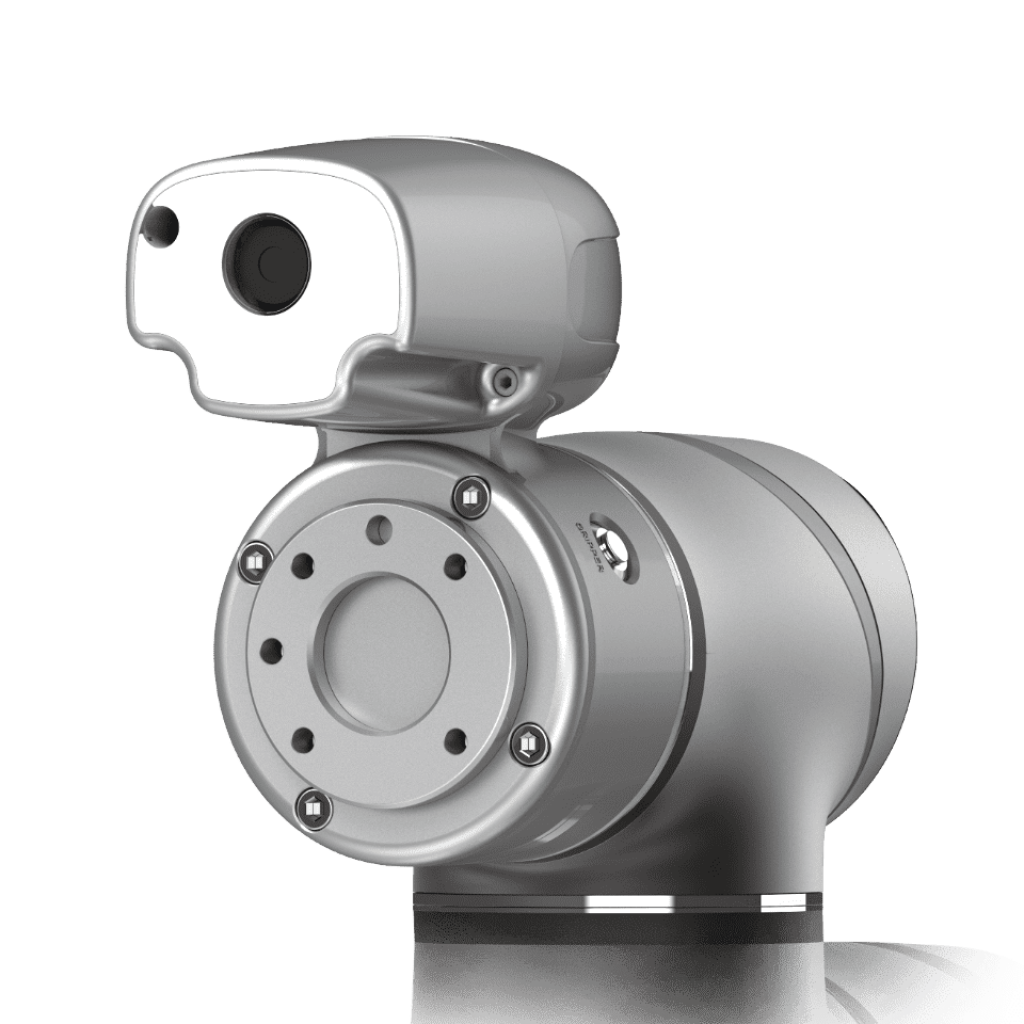 TMflow
No more coding!
Take full control of the collaborative robots in your production or assembly lines. Thanks to TMflow, you can program each TM Robot to function precisely the way you need them to.
TMflow is a user-friendly, flow-based robot editing software that allows users to design cobot workflow. It is a simple, click-and-drag program which means programming knowledge is not a prerequisite for people to use it. Operators with zero IT background can also program a project in just five minutes.
FORCE LIMITING
TM Robot complies with the safety requirements of collaboration robot with humans as specified in ISO 10218. When the robot arm collides with an object, it will immediately stop to protect your safety.
| | ISO 10218-1:2011 | ISO/TS 15066:2016
INDUSTRY APPLICATION
Put the TM Robot to work. It is adaptable and flexible, and can be integrated into production lines across industries. With its versatile payload, arm length, customizable software and hardware, TM Robot can serve a broad range of applications— see them below.
Injection
Molding
Loading
& Unloading
Machine
Tending
Packaging