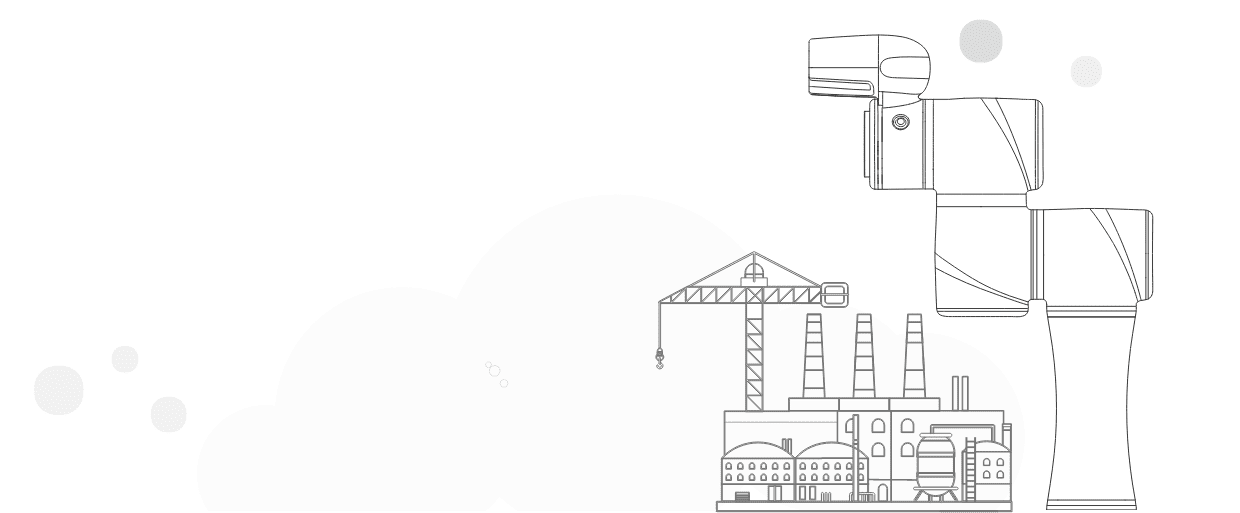 TM SMART FACTORY
Software-based Solution
Software-based Management Solution
Techman Robot's TM Smart Factory is a software-based factory management solution that paves the way for production facilities to become fully digitized. It is designed to streamline production management at factories where the data from the collaborative robots and the data of the whole facility were previously not collected, monitored, and managed.
TM Smart Factory assists businesses in their digital transformation by strengthening the links between data analysis and task execution. It provides the blueprint and software infrastructure for a facility to become a full-fledged smart factory 4.0.
TM Smart Factory offers a series of versatile software functions that bring everything in the factory together into one central system for better management and monitoring, no matter which collaborative robots, systems, or hardware a factory has deployed. The smart factory software helps businesses to improve management throughout the data analysis process, which ultimately increases production efficiency, improves production yield rates, minimizes human and system errors, and maximizes profits.

TMmanager
Your Smart Factory Partner
Manage your smart factory with the ease of a seasoned professional with the TMmanager. With its real-time data collection, monitoring, and analysis features, you can develop a synergistic facility that meets production and cost-reduction goals.

TM AI+
Revolutionize Your Robot with Artificial Intelligence
Most people often think of robots as a passive role that can only react under specific command or instruction. However, with TM AI+ solution, your robot can be transformed into an active role to learn freely, and adapt to more complicated tasks. Robots with AI abilities can help to distinguish ripe and unripe fruits at a farm, or visually inspect a PCB from the SMT production line to see if there are lacking components. This solution will not only reduce the labor and costs of implementing AI in robotics but also decrease quality issues that are caused by human errors.

TM SmartEdge
Cover Your Production Site with Extended TMvision
Without being limited by the position of your TM Robots, TM SmartEdge will assist you to deploy our machine vision system (TMvision) into every workstation on your production line!