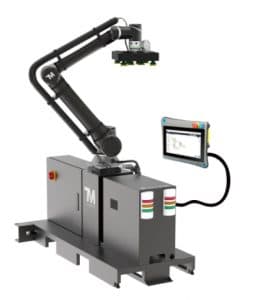 UP TO 7 BOXES PER MIN &
MAX. STACK HEIGHT 1900MM / TYPICAL 1200MM
16 certified PL=d cell level safety functions

Palletizing speed of up to 7 boxes per minutes

Maximum stack height of 1900mm, typically 1200mm

TMstudio Palletizing Wizard – Simple palletizing set up with simulation and collision detection
APPLICATION-BASED SOLUTION
TM Palletizing Operator is designed to stack cartons and
products onto two palletizing stations. Users can use our
smart software to design their own palletizing project
within one minute.
Download Spec
TMstudio Palletizing Wizard
Provide the optimization solution for palletizing.

▪Customizable box, pallet size.
▪Generate point file offline.
▪Custom box arrangement and sequence.
▪Palletizing simulation and collision
detection.
Software packages for TMflow

Main Function
▪ Calibration of pillar. (fig. A)
▪ Main function based on file generated from TMstudio Palletizing Wizard, and settings for the cell. (fig. B)
Flexibility for functional expansion by user

▪Using customized gripper.
▪Adding more vision functions like barcode reading.
▪Adding downward sensor detection before releasing the box.
▪Slip sheet application programming.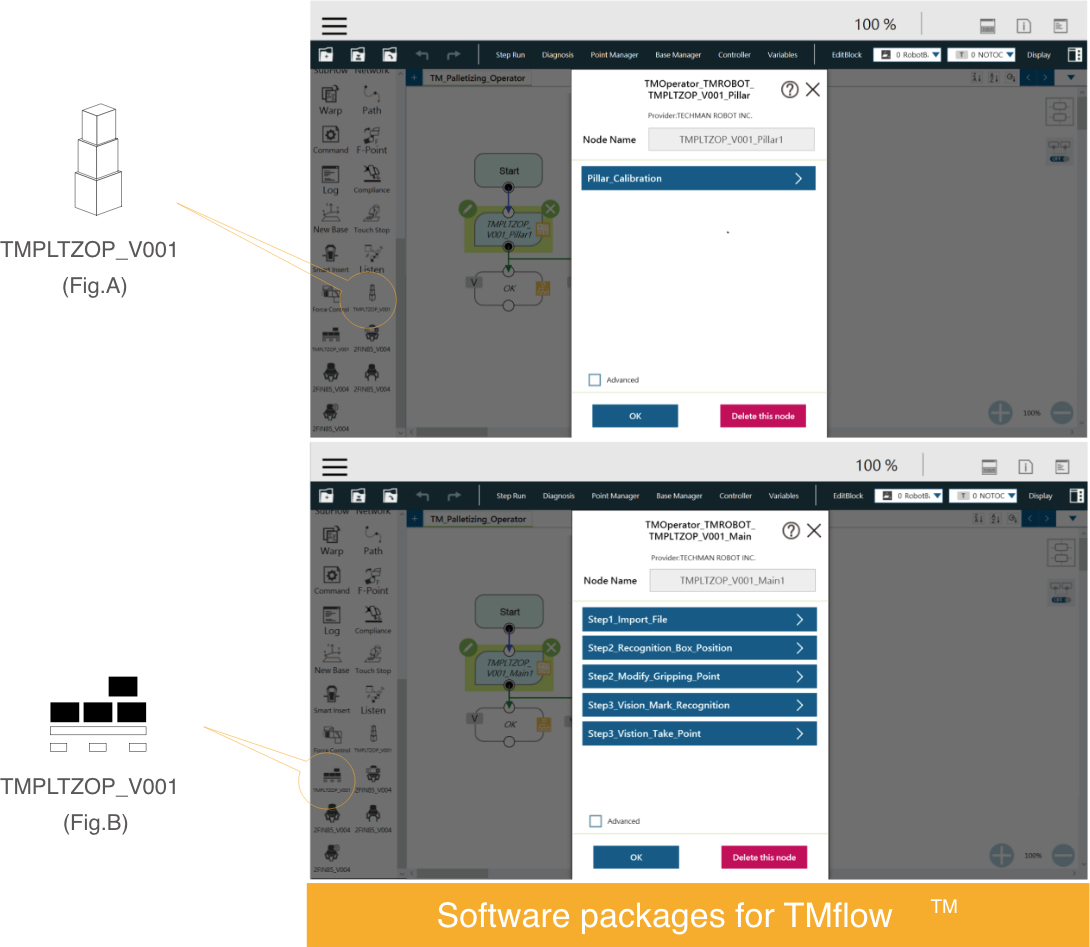 Interested in knowing more?