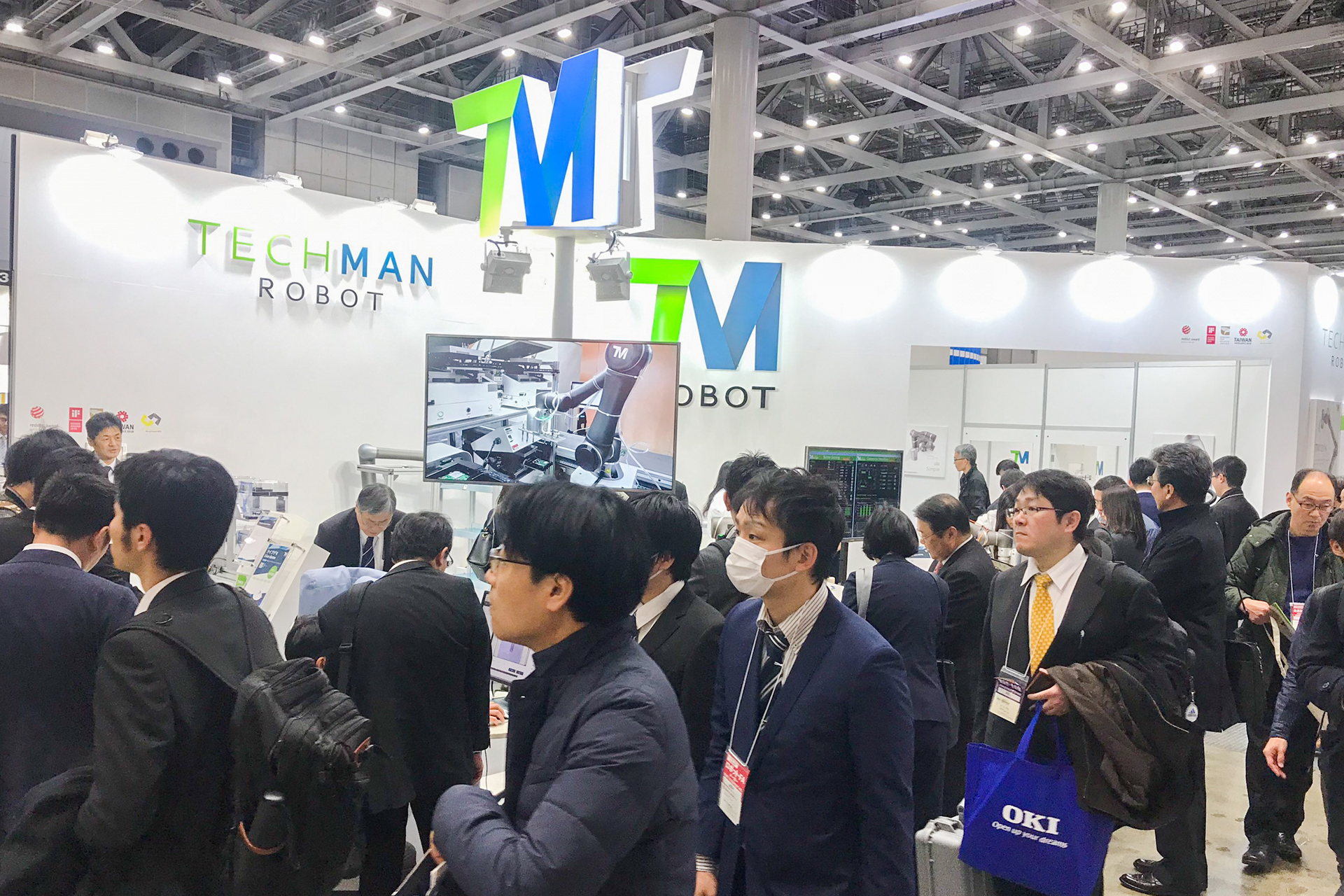 The world's smartest collaborative robot – Techman(TM) Robot – will unveil brand new robot applications at Tokyo RoboDEX on January 16th, 2019 with built-in visual advantages for introduction into assembly line insertions, vibration feeder and screw driving for the electronics industry.


In addition, the combination of visual features enhances 2D+3D applications and expands the level of industrial use. TM Robot collaborates with numerous companies to create a TM Robot ecosystem, and integrates the supply chains of various industries to provide the best solution on the market.
TM Robot Ecosystem Enhances Supply Chain, the Best Solution for Industrial Integration
TM Robot exhibited precision mechanical assembly and integrated equipment-related industries such as Swiss company Asyril's vibration feeder application, Swedish company Atlas' intelligent screw driving, German company IDS's Ensenso 3D camera and Japanese company iPEX's assembly line insertion applications. For example, by arranging objects using the vibration feeder and being supplemented by the intelligent visual recognition of the collaborative robotic arm, the positioning of the objects can be rapidly completed to present an actual example of integrated applications. The TM Robot Ecosystem enhances the upstream and downstream supply chains and provides this to the electronics, automotive, traditional, TFT-LCD panel and semiconductor industries. It is the best solution for integrative and collaborative robotic arms.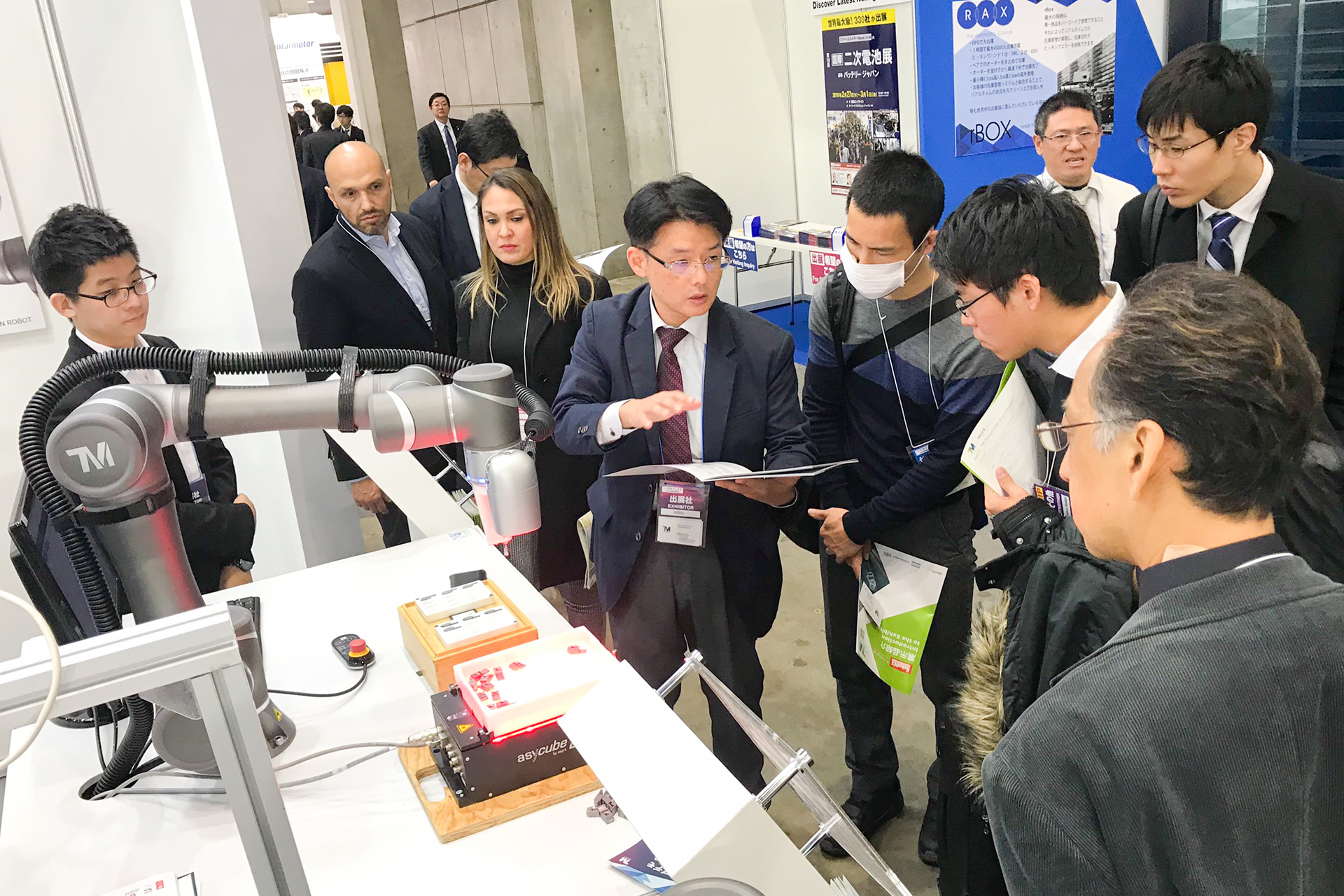 2D+3D Vision Expands Application of Beneficial Synergies
TM Robot integrates 2D and 3D vision, and can intelligently identify linear or 3-dimensional objects to expand industrial applications and synergies. Users can easily switch between 3D and 2D visual applications through the friendly and intuitive TMflow Interface. Its highly-efficient nature and easy-to-use features greatly reduce work hours and improve user efficiency.
A First Choice for Industrial Applications: screw driving and assembly line insertion applications
With the advancement of science and technology, the space of mobile phones and electronic parts is lighter and thinner. The TM Robot's built-in vision and exclusive patented 3D Landmark technology can instantly correct offset objects and compensate the depth of objects through visual inspection. Applications include calibrations of objects on the assembly line for precise AOI inspections of insertion status, and fully automated vertical/horizontal insertions. The TM Robot can also be applied to precision screw driving and quick insertions for the electronics industry, and the robot provides a high degree of convenience as it can instantaneously change assembly lines.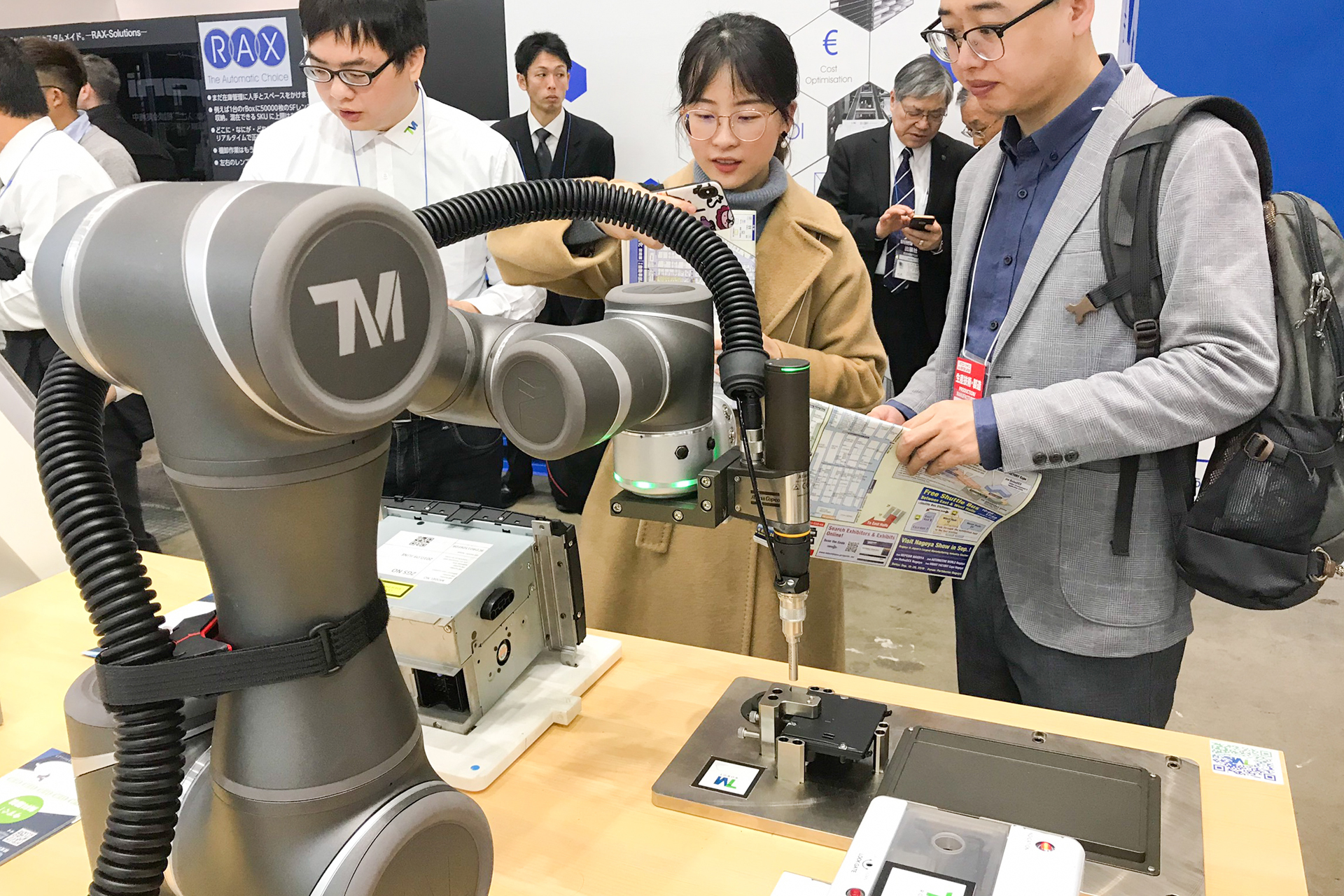 Intelligently Manage and Analyze Data with the TM Manager
In addition to industrial applications, TM Robot has introduced the TM Manager, an intelligent and automated data management/analysis system that combines SFC, SCADA, MES systems. The TM Manager easily integrates third-party hardware such as robotic arms and factory production equipment for highly-efficient integration of resources, reduce work hours and manpower. The TM Manager also has a function for analysis of large amounts of data and an early warning mechanism to effectively avoid failures, increase production capacity and reduce maintenance costs. It can also be combined with ERP and shipment management systems to instantly analyze and manage the factory's intelligent data to create a highly-efficient smart factory composed of man and machine.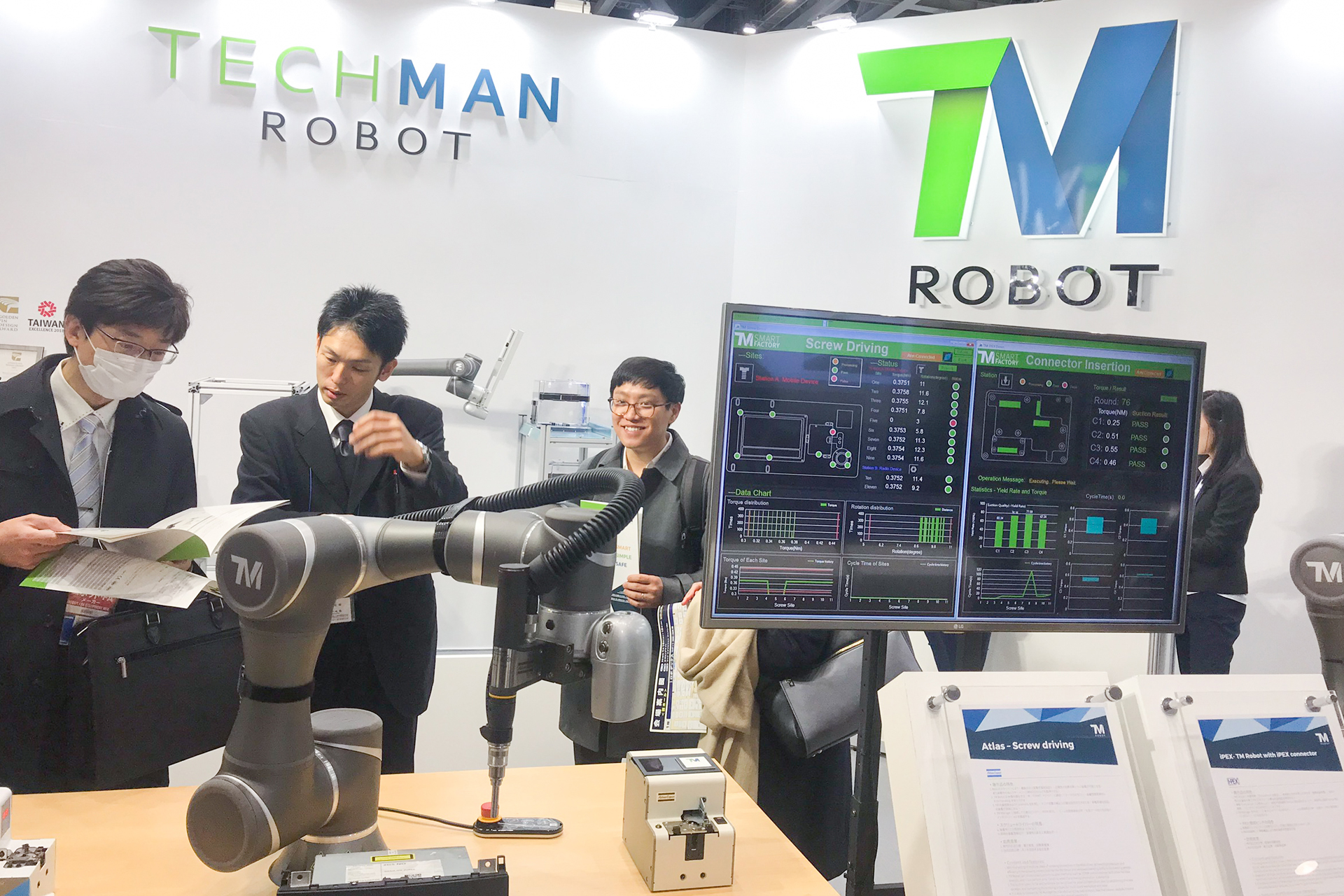 Collaborative Robot Market to grow to 850 Billion Yen in 2024
The Japanese market research institute, Yano Research Institute, pointed out that the collaborative robot market is expanding rapidly, and will grow to 850 billion Yen in 2024 as TM Robot also regards Japan as one of the key development areas for 2019. As the world's second-largest industrial collaborative robot brand with robots distributed in more than 40 countries around the world and having over 100 distributors, the amount of customers and distributors have both grown exponentially. The TM Robot's possesses intelligence, simple and safe features with built-in vision systems that reduce costs, and an automated coordinate compensation and positioning feature to meet the rapidly-changing industrial needs of Industry 4.0, which calls for lower quantities and higher diversity. The TM Robot can be effectively and quickly introduced into industries to make companies intelligent and automated.