Techman Robot is Proud to Announce that Nabell has Become the First Authorized Distributor in Japan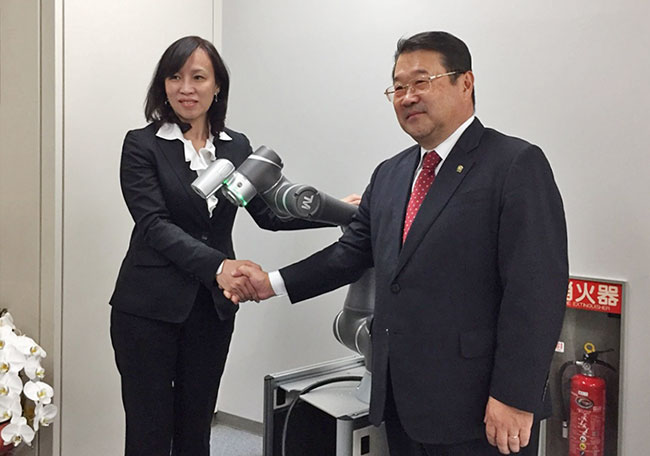 Techman Robot is proud to announce that Nabell has become the first authorized distributor in Japan. Nabell corporation has offered a complete line of Techman Robot covers which protect the robots for applications including general manufacturing, painting and welding to eliminate the need for cleaning and reduce the risk of contamination to the robot.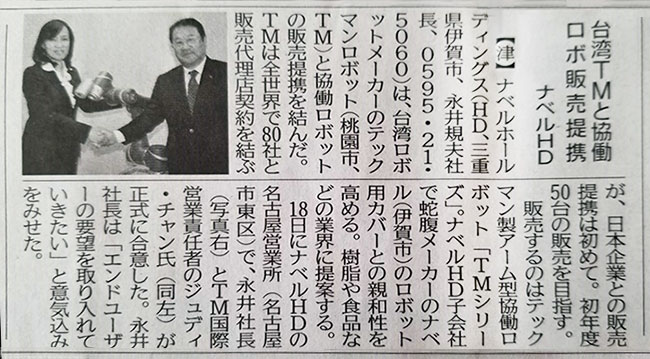 About Nabell
Nabell Corporation started as a leading manufacturer of high-quality camera bellows. As the company grew and markets changed, we saw an opportunity to apply our expertise in new industries. Today, we are specialists in the design and manufacture of "Functional Covers" for applications in a wide range of industrial fields. While our business has come a long way since our humble beginnings, we have maintained a commitment to using only the best manufacturing techniques to produce the highest quality products available to our customers.
For further information about Nabell corporation, you can visit their website at http://www.bellows.co.jp/en/