Experience & Opportunity Sharing among Industry 4.0 Practitioners from Taiwan & Germany, Enhancing Global Connections via the Smart Machinery Industry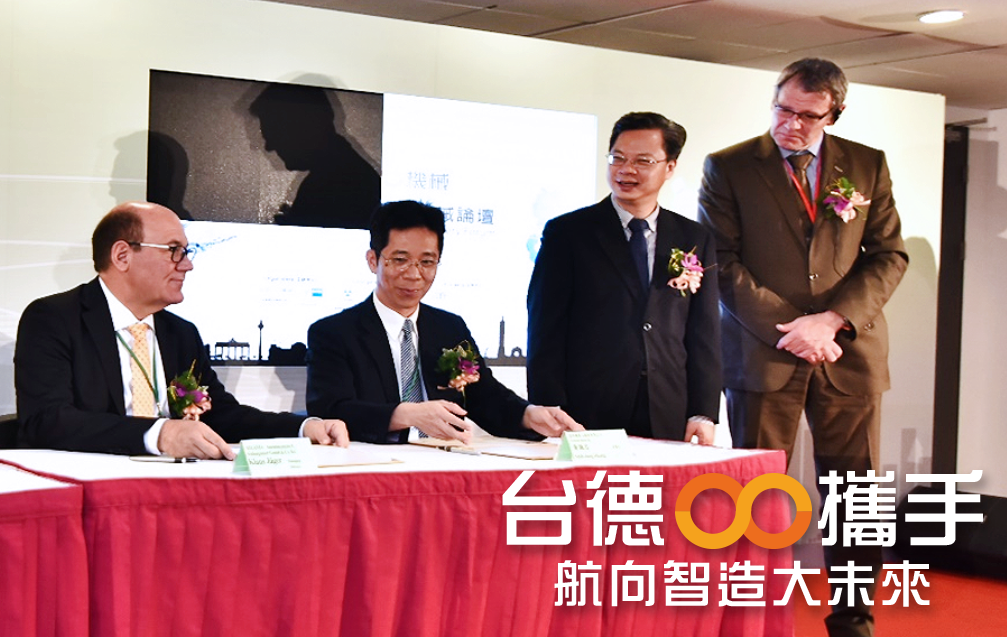 In order to globalize the domestic smart machinery industry, and boost the sharing of bilateral technologies as well as business opportunities, the 3rd Germany-Taiwan Smart Machinery Forum was held during the 2018 TMTS show on September 11, 2018 (Friday) at the Taichung City Precision Machinery Innovation Technology Park by the Smart Machinery Promotion Office and the German Trade Office, Taipei.
The achievements listed below were witnessed by Dr. Ming-hsin Kung, Deputy Minister of the MOEA, Dr. Thomas Prinz, Director General of the German Institute Taipei, Mr. Kuang-Yau Chang, Taichung City Government Deputy Mayor, and Mr. Axel Limberg, Executive Director of the German Trade Office, Taipei, as well as other guests and the audience. One MoU was signed between Techman Robot Inc. and ATLANTA Antriebssysteme E. Seidenspinner GmbH & Co. KG, indicating that ATLANTA will be in charge of distributing Techman's robotic facilities in Europe; another was signed between Asia Pacific Elite Corp. (APEC) and Siemens AG, indicating that APEC and Siemens will supply the needed software and hardware for collaboration on the digitalization of production lines; another was signed between Manford Machinery Co. Ltd. and IGUS GmbH, indicating that Manford Machinery and IGUS will engage in joint efforts to develop new technology for smart machinery implementation. Through the above-mentioned achievements, we endeavor to keep up with Industry 4.0 trends, accelerating the development of the domestic smart machinery industry, increasing global competence, and enabling in-depth bilateral collaboration in the global smart machinery market.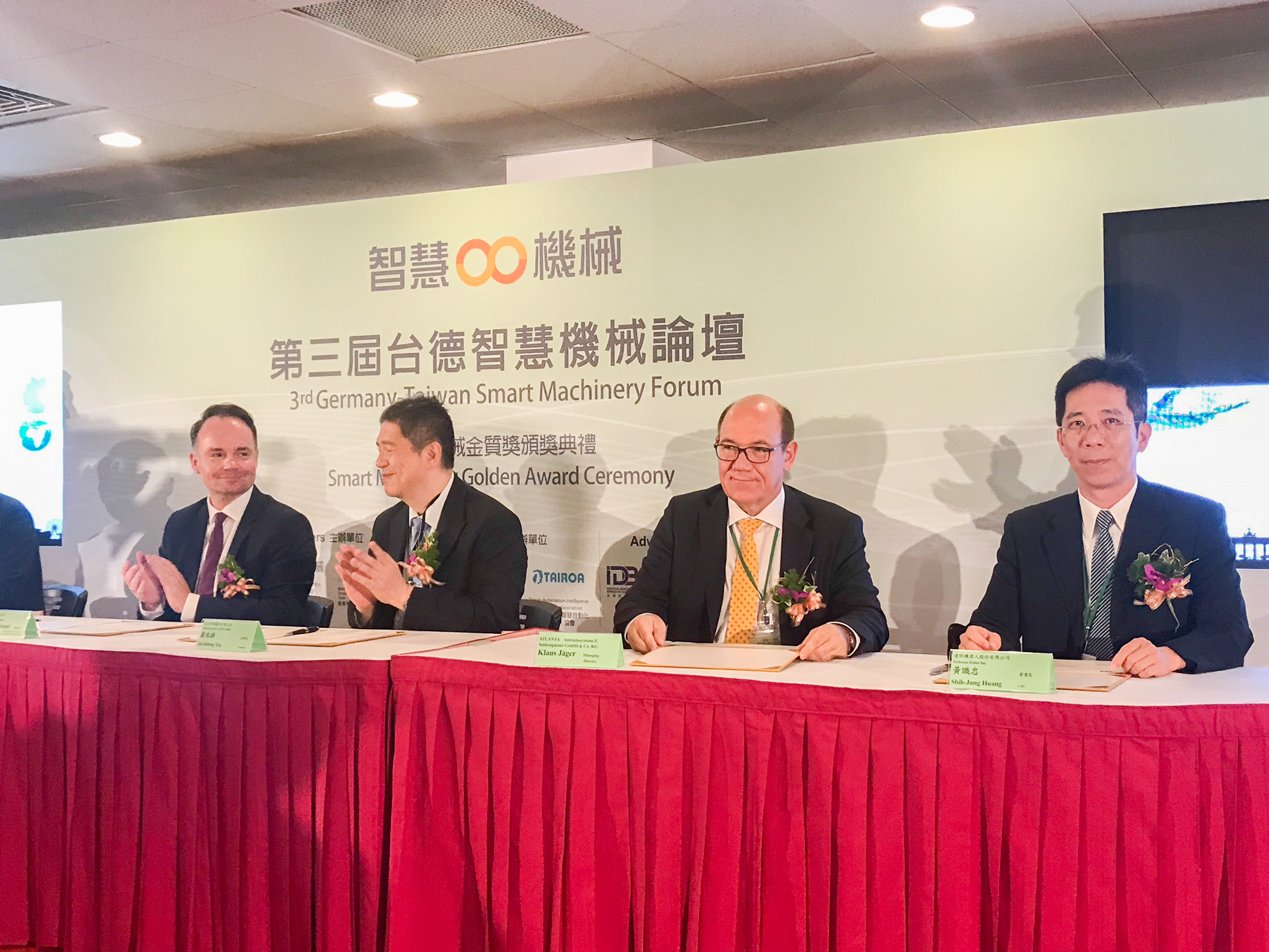 There were nearly 300 guests and audience members from Germany and Taiwan. Opening speeches were made by bilateral representatives; keynote speeches were made by Trumpf, Siemens, Advantech, Bosch, Toptek, IGUS, AIDC, etc., with topics regarding trend briefing, technology sharing, new IoT platforms for smart machinery ecosystems, new business models and smart manufacturing; a case study presented by DMG Mori and Techman Robot, and at the end a panel discussion was hosted by Mr. Han Pang Huang, Chairman of TAIROA, with representative speakers from the Smart Machinery Promotion Office, Advantech, Techman Robot, Siemens, Bosch and Trumpf, followed by interaction with guests and the audience with an in-depth Q&A regarding cooperation patterns, opportunity timing and long-term collaboration.